If you need Gutter Repairs in Dublin, or have trouble with your gutters?
Whatever your guttering problems from having a broken gutter, damaged fascia & soffit, or busted Gutters & Down-Pipes, our skilled team of guttering experts are always call away on 01 5176259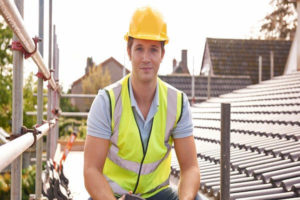 Gutter repairs at your convenience, we resolve your gutter issues. We are reliable gutter experts who will walk you through the problem, ensuring you understand exactly what needs to be done before we get it done.
We have over 30 years of experience in this roofing industry, which allows us to provide the highest level in supply and fitting our Guaranteed Material's.
We take on gutter repairs every where in Dublin and surrounding areas and all types of gutter repair emergencies.
Gutter Services We Provide:

A large number of gutter repair services which ranging from cracked gutters to leaking and storm damaged gutters:
Broken Cracked or Splitting Gutters Replacements


Storm Damaged Gutters

Leaking Gutter Repair

Rotten or Water Damaged Gutters


Gutter Braket & Connections Repaired or Replace

Gutter Cleaning Services available on request

North Dublin Guttering giving total peace of mind.
Cost Effective Gutter Repairs Dublin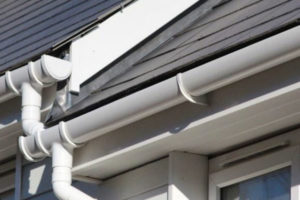 Our Guttering service offers some of the most affordable guttering rates in Dublin. We also offer you great value for money, when you use more than one of our quality Gutter services
For example when you need our gutter repairs and our gutter cleaning services, just get them at the same time and avail of our brilliant cost savings discount of 10 to 20%.
We are the best priced repairs company in Dublin for you household or business premises.
We offer the right price and with our years of experience. We show our customer respect always and always have a few minutes to talk about our work afterwards.

---
Gutter Costs and General Prices to replace gutters within 3 Days of Contact:

Front and Back Gutter Repairs on Mid Terraced, 2 Storey House in Walkinstown, County Dublin with choice of colors. Price includes taking down old gutters and replacement with new gutters of between €500 and €700 euro's
---
What you get from us
Our customers comes mostly from word of mouth but we are expanding our guttering service always and returning clients which shows that we build a good relationship with our clients. Simply by word of mouth from our clients Leinster Guttering was able to grow this is the practice that helps us and because of this support from clients we are growing our business area daily.
Gutter repairs experts Dublin

Qualified & certificated
Fully insured Gutterers

Experienced and established Repairs

Cost effective gutter services
Clean and tidy jobs always

Get Your Gutters Repaired

Call Us: 01 5176259