Roofing in Baldoyle, Donaghmede, Sutton and Howth all area's in Dublin 13
Roofs are arguably the most important sections of our homes and properties. Try and think of a life by having no roofs; properties would practically be inhabitable. Roofs take all the beating from hail, showers, snow and other weather conditions of the while we stay underneath them warm and dry going about with our activities. However, these rooftops can only protect us for a specific period and they undergo various types of damages.
Looking for a roofer, give us a call, we cover all the towns in the Dublin 13 area including Donaghmede, Sutton and Howth.
If you wish to see one serving you for a long time, it is prudent to spend money in roof repairs from moment to time so that any little problem with it can be addressed before it becomes significant and force you to spend more or even replace the entire roof.
Going about roof repair projects is not a straightforward thing because you need to address several concerns. Who is the best roof
Choosing the best Roofing Repair contractor in Dublin for the job?
Exactly how much will the repair cost in Finglas and Glasnevin in Dublin 13.
Exactly how often should the contractor come to check out the roof?
What if the roof is restored and the problem keeps on remaining a problem?
What types of problems are roofs prone to in Dublin?
These are some of the concerns that will remain in your mind when planning for a roof repair project. This guide will look into some important aspects encompassing roof repairs so that at the end of it all, you won't be lost and will definitely have a good idea of how to tackle such tasks. Read on;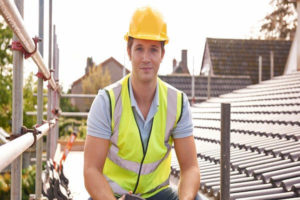 Nowadays, you are not limited to anything when picking a roofing material. This part will look into some of the most common damages on your roof and how they can be fixed.
1. Loose Tiles/Slates | Blow Off Damages.
These kinds of problems mostly impact slant roofs since the roofing product acts as an obstacle to the wind. The wind can harm the roof in many ways, and the most frequent one is blowing off the material from any part of the roof. It all depends on the toughness of the wind, and it could even blow off the building material from the whole roof depending on how it is exposed. Other parts that can be damaged by the roof are the felts and sheathing that can be blow off.
Fixing blow off damages is not complicated because all one has to do is to replace the material that has been blown off. The new material should be attached to the bottom of the roof securely to prevent additional damage from strong wind.
2. Structural Damaged Roofing Repairs in Dublin Baldoyle, Sutton and Howth.
An example is a tree blown down by a storm and falling on a roof thus causing damage. The impact of such structural damages depends on the things that have fallen on the roof. They range from simple punctures on the roofing material and sheathing to the entire collapse of the roof.
The proper fix for such problems largely relies on the extent of the accident. For the most serious ones, a roof replacement is advised as the best course of action. Small damages such as punctures and partial damage of the roof structure can be fixed easily by a pro.
3. Roofing Tiles Repairs Baldoyle, Donaghmede, Sutton and Howth all area's of Dublin 13
Roof shingles can be damaged due to a wide variety of reasons. They wear out long before the roof wears out and might have to be replaced. Other causes of damage to the shingles can be by wind, impact by other items and foot traffic when someone is inspecting the roof. Old shingles can not serve their purpose anymore, and they become brittle and detract from the roof. When checking the shingles, it helps to look at the nails that have penetrated through the shingles as they cause leaks.
Fixing damaged shingles entails replacing them or even the entire roof as advised by an expert.
4. Roof Leak Repairs in Dublin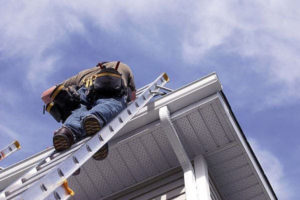 These are the most common damages to roofs today. Leaks caused by ice dams are complicated since the specific location where you will see water inside your space may not even be close to where the leak is located on the roof.
Experts come in handy when fixing leaks, and they can do it by examining the cracks and flashing on the roof. They will also look at the chimney and vents, damaged tiles and leaks in the deck for any signs of passages that can allow water to seep through. Depending on where they spot the space, they will seal it and pour water to determine whether it still leaks or not.
5. Missing Flashing and Old Flashing Repairs in the Dublin Area.
Roof flashing is an important part of the roof. It is meant to keep water away from the roof and building materials or any other part of that roof that can be harmed by moisture. Over time it gets destroyed and allows rain to seep into the roof. Other typical problems with this part are incorrect installation or missing flashing due to various reasons.
Fixing the flashing depends on the damage to it and is mostly done by examining the roof and replacing them or installing the existing ones properly. Flashings are relatively durable and can be recycled.
6. Rain gutters and Downpipe Repairs.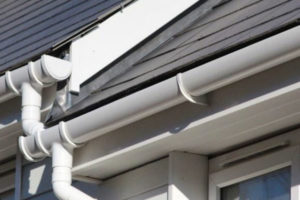 Gutters and downspouts are meant to direct water flowing on the roof away to a drainage system. This helps to avoid cases of water building up on the roof and activating leaks. Gutters can also be blocked by debris on the roof, and this makes them unable to let water flow freely.
Fixing Gutters is done by examining the interior part of these gutters and clearing out any building material that might block the water pathway. Dents and scrapes can also be fixed to allow water to flow freely.
7. Roof Ventilation Problems.
Roof ventilation needs to be in top condition since damages can allow animals and other elements of weather such as hailstones to get into your living space. They also get blocked over time and fail to perform their functionality.
Repairing them entails inspection of the vents and installing new ones if need be.
8. Roof Scorching is a problem it should not happen in the Irish climate but has to be protected again all the same.
Blistering on roofs is caused by entrapped moisture and poor ventilation within shingles. Blisters are not much of a bother since they do not affect the roof, but the problem comes in when it pops.
Blisters should be pointed out clearly since they can be confused with other forms of problems and fixed by releasing the trapped moisture.
Quality roofing repairs contractors in Dublin